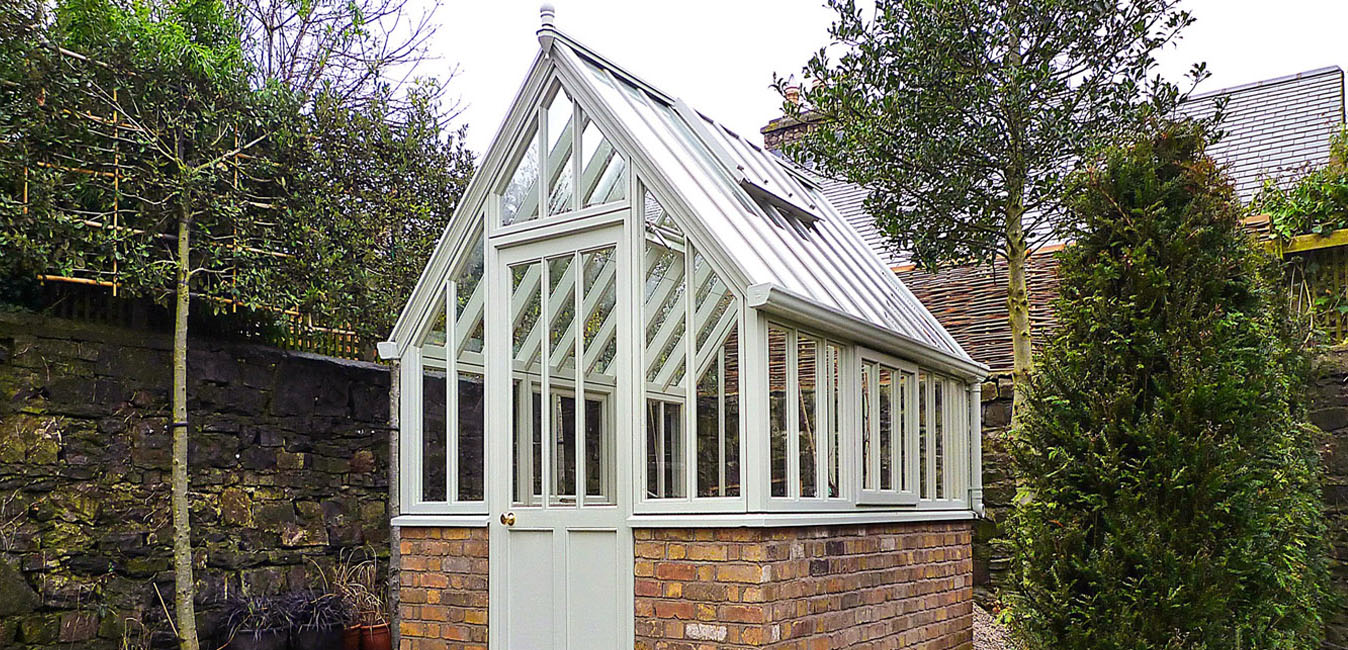 PLANTHOUSES IN MEATH, DUBLIN & IRELAND BY NORMAN PRATT
Norman Pratt Planthouses reflect the charm and detail of Victorian times. For over 50 years Norman Pratt has been creating fine buildings of glass and wood. Using only the very best materials and the most up to date technology each building is created to provide years of productive life.
For a medium to large garden the three gabled planthouse design is ideal. It can be positioned to provide an attractive focal point, with doors positioned in either gable. Store vulnerable specimens over the winter, produce tender vegetables for the kitchen or create a retreat for your favourite hobby.
Norman Pratt has designed this unique range of plant houses to be a practical addition to the home as well as the garden. It's classic lines reflect the best of traditional design.
These are available in two standard sizes and bespoke designs made to measure.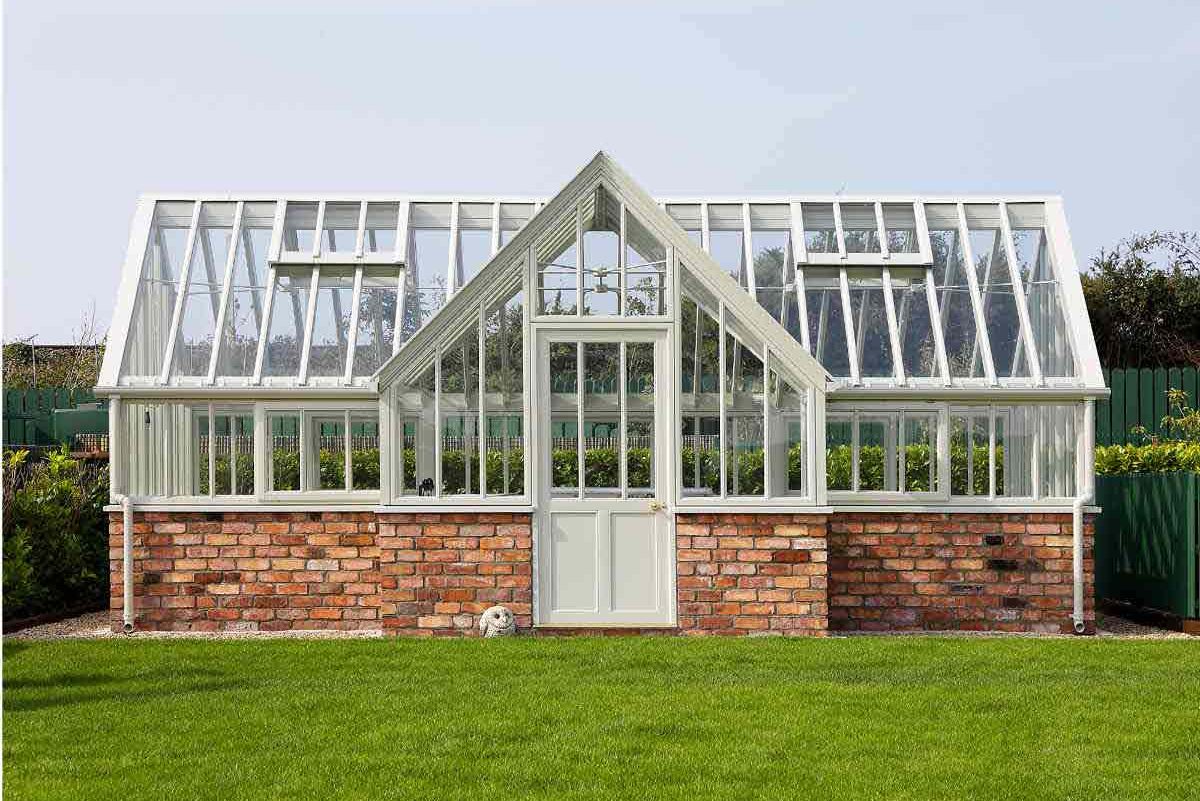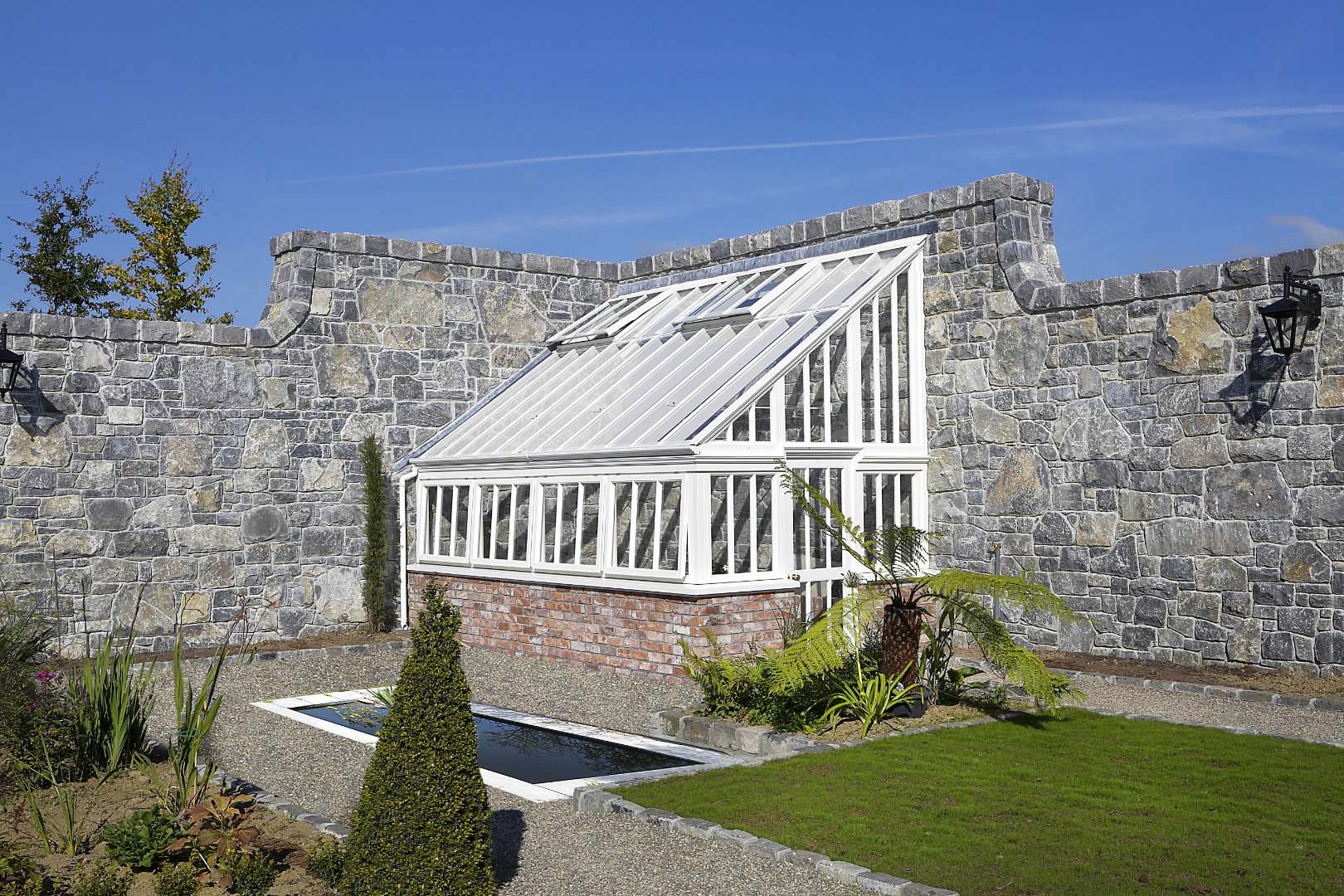 A Perfectly Constructed Traditional Lean-To Glasshouse. The sunny south facing garden wall provides structural support and acts as a storage heater retaining much of the heat taken in during daylight hours. This traditional Lean to lends itself very well to walled gardens, or even being built against any sunny high wall that may be available. It needs a straight and solid rear wall and can be built into a corner if required. If the rear wall is not high enough a three quarter span design can be considered.
Each Norman Pratt greenhouse comes with many essential attributes that are included as standard details. Other accessories are optional, but can really complete the package! The standard range is normally installed by Norman Pratt's experienced fitters on a brick base provided by your builder. When you have placed your order we provide detailed construction drawings. As with our conservatories, we provide an off standard service so that a special greenhouse can be made specifically for you. All lean glasshouses or plant houses can be manufactured to your individual requirements.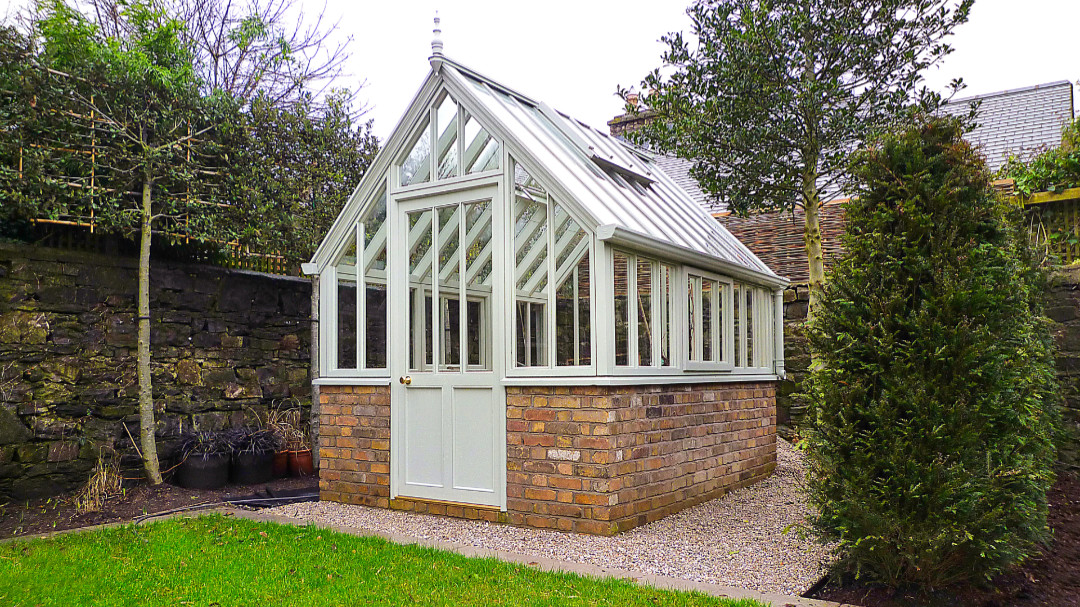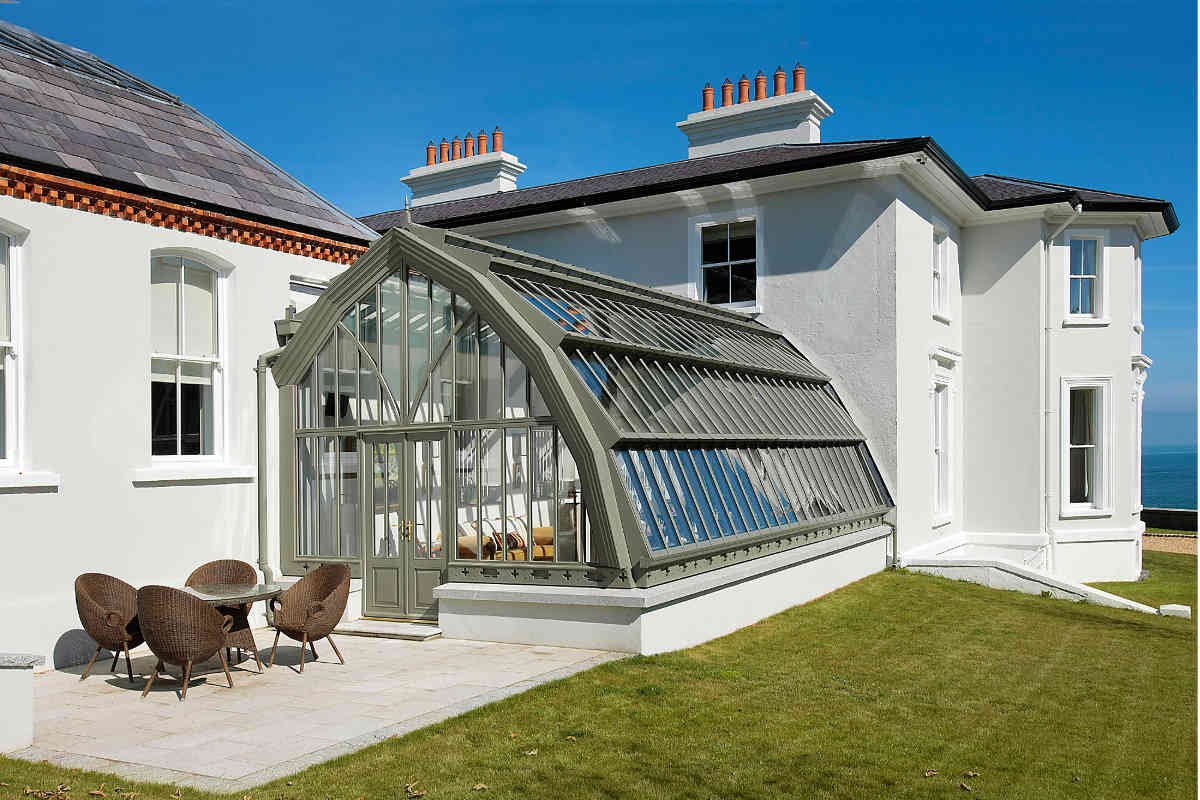 UPGRADE, RENOVATE OR REPLACE
Norman Pratt Conservatories are often asked to inspect and report on old orangeries, conservatories or plant houses, which have fallen into disrepair and may in some cases be listed buildings. What initially appears to be an impossible task can very often become a highly successful exercise. These grand buildings deserve a new lease of life.
slide between before and after
The potting shed with its classic profile and Georgian windows will enhance your garden and provide the perfect multi-purpose hideaway.
Beautifully designed top quality hardwood buildings for that special place!
A perfect companion for a Victorian Plant house, these unique pavilions are ideal for outdoor entertaining, winter storage or as the name would imply potting of delicate plants.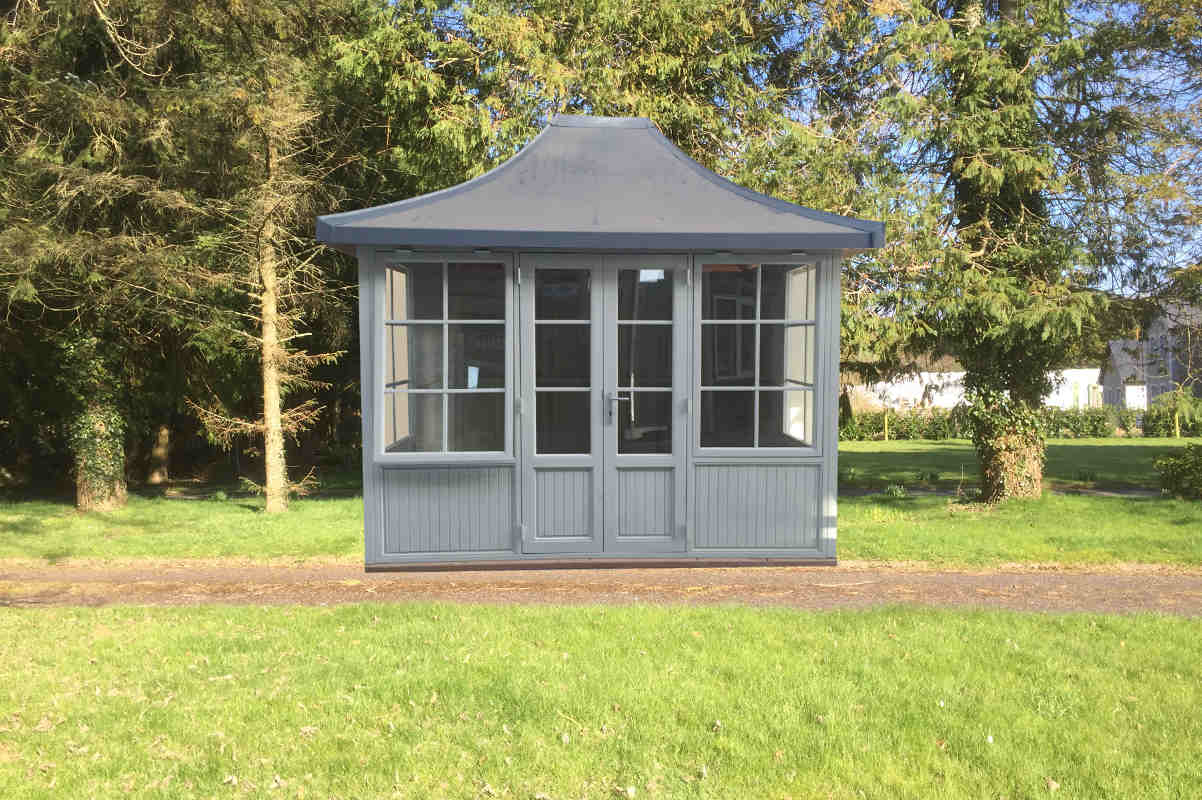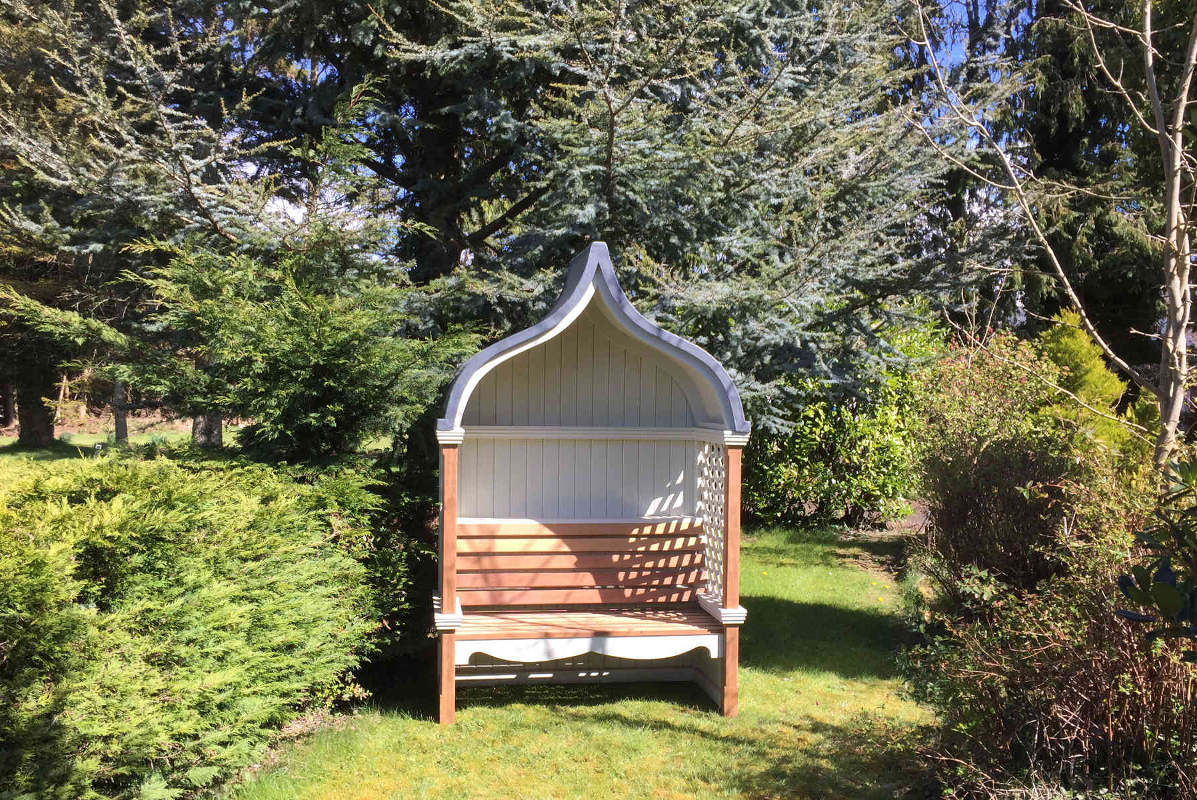 This formal but fun court seat reaches back to Victorian times when courting couples strolling through manicured gardens could stop, rest and take in the surroundings.
Relax, smell the roses and enjoy the view!
Take care to site your new greenhouse correctly.
While it is sometimes possible to relocate a freestanding model, this can be far more difficult with a lean-to. In either case, it is well worth taking the time to think it through, as changes can be troublesome and expensive.
If in doubt please contact us for some advice. Just some of the issues to consider are listed below.
The position should receive the maximum light.
If a freestanding greenhouse is sited north to south each side will catch the sun.
Avoid a windy site.
Shelter is important as wind has a serious cooling effect.
The site should not be shaded by overhanging branches or trees.
Your glasshouse should enhance the garden, and never dominate it.
Make sure it does not create awkward little corners that are difficult to look after.
A level and clear site is essential.
Move any important planting in good time to make way for the greenhouse.
If you would like mains water or electricity laid on, you should choose a site close to the source.
ACCESSORIES FOR OUR RANGE OF VICTORIAN PLANTHOUSES
While many essential features come as standard, there is a range of useful accessories to complete the picture.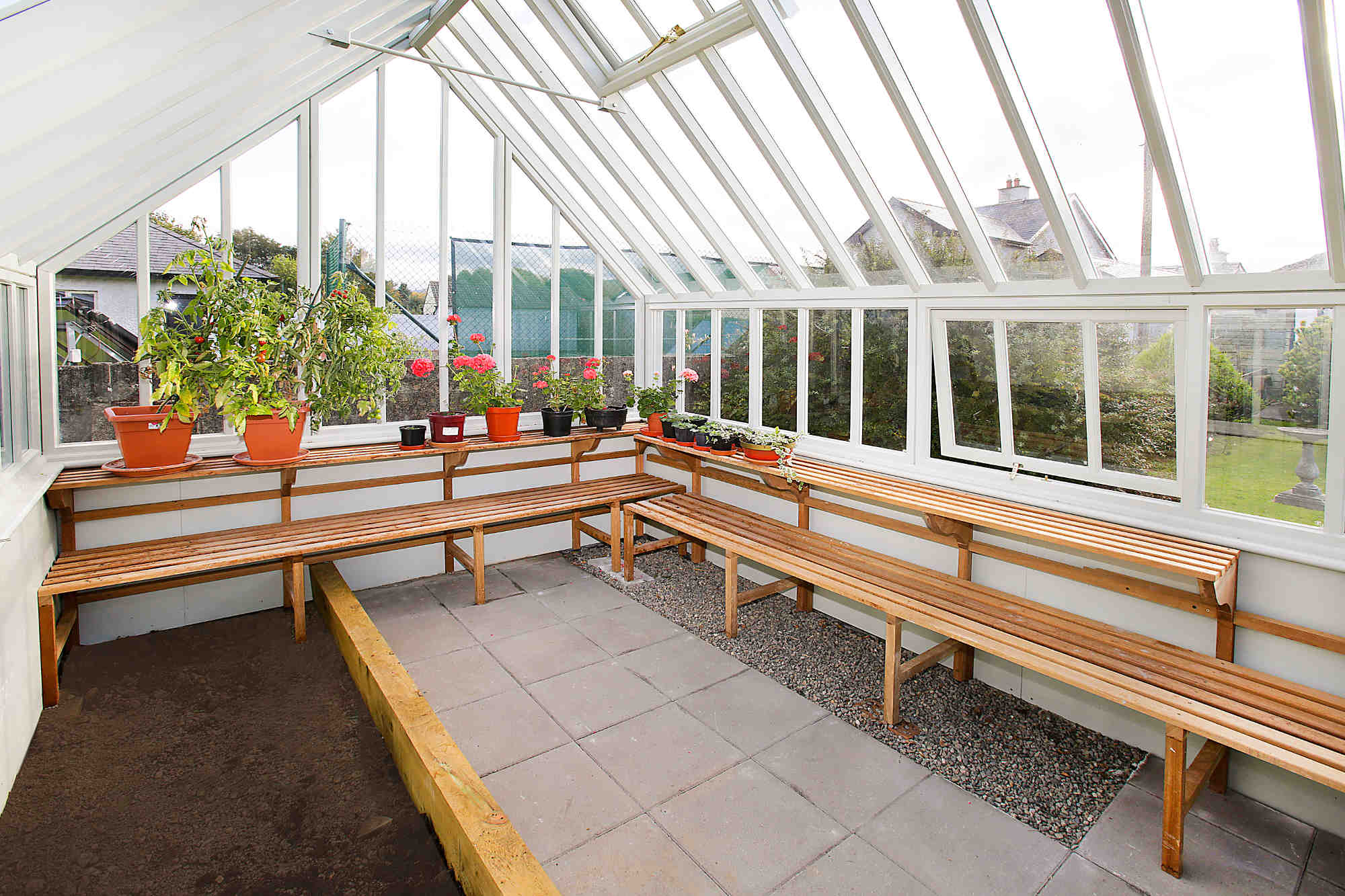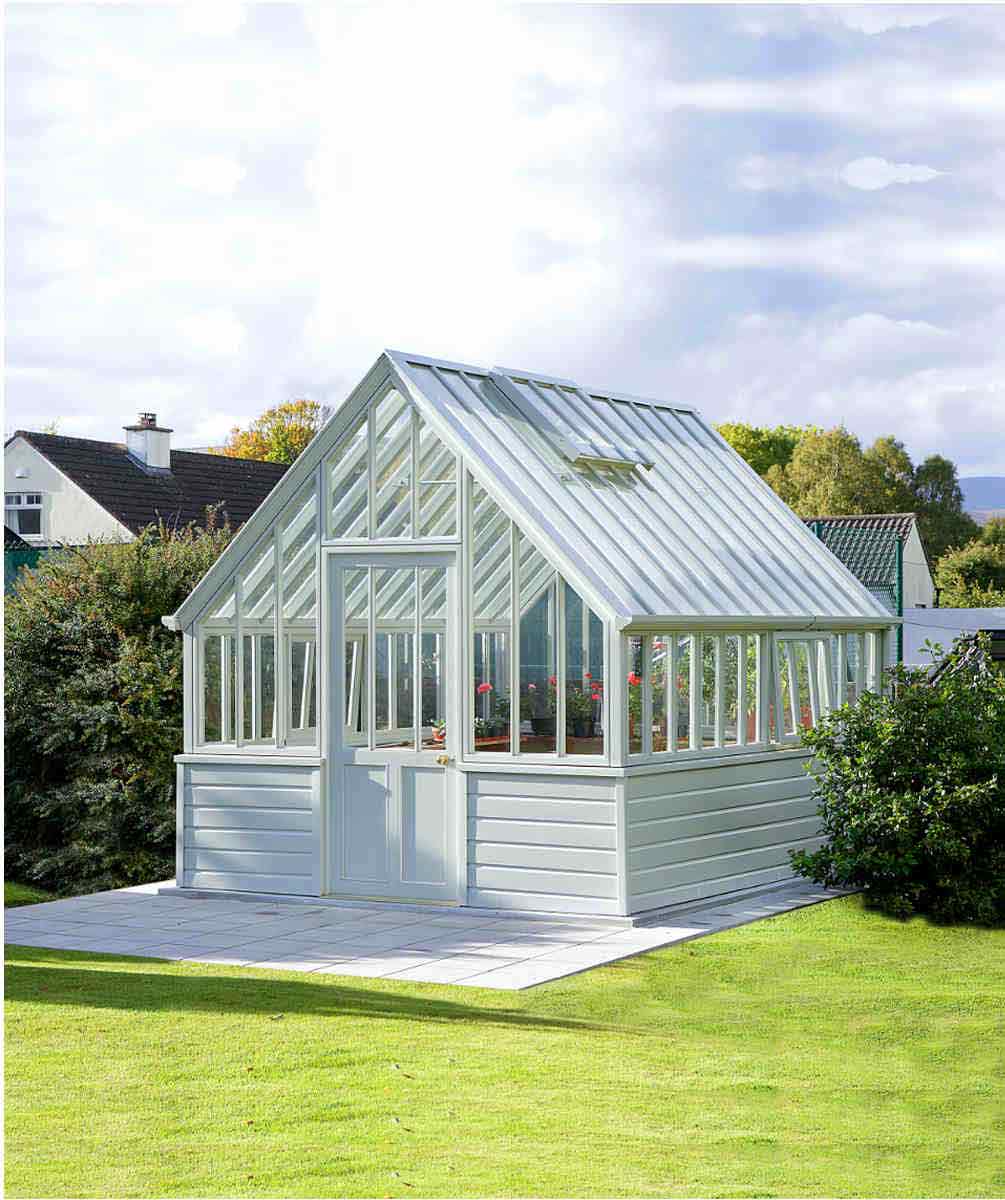 A Plant house base can be built from conventional brick or masonry walls. Norman Pratt also offers the option of a wooden base.  Built from sturdy shiplap weatherboarding, this will provide a solid base for the glass framing.
If using the Norman Pratt wooden base option all that is required is a solid level surface that is suitable to receive anchor bolts.   A great solution if site access is difficult or restricted.
The wooden base is a fast and efficient way to provide support for your greenhouse. If you think it's right for you, phone us for advice.