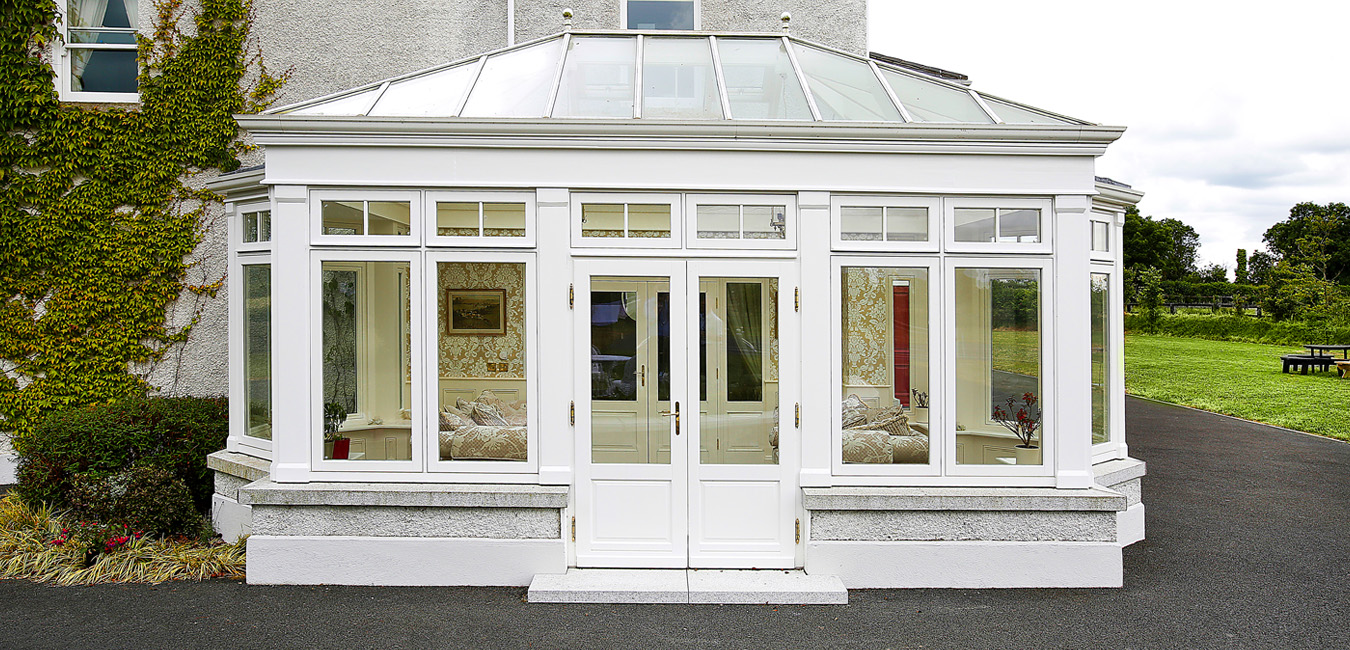 Classical Conservatories in Meath, Dublin & Ireland by Norman Pratt
Norman have been designing and building Classical Conservatories in Meath, Dublin and throughout Ireland since 1948.
We define classic or classical as 'an exemplary standard within a traditional and long-established form or style'. This example includes bay windows reflecting an important feature of the host property.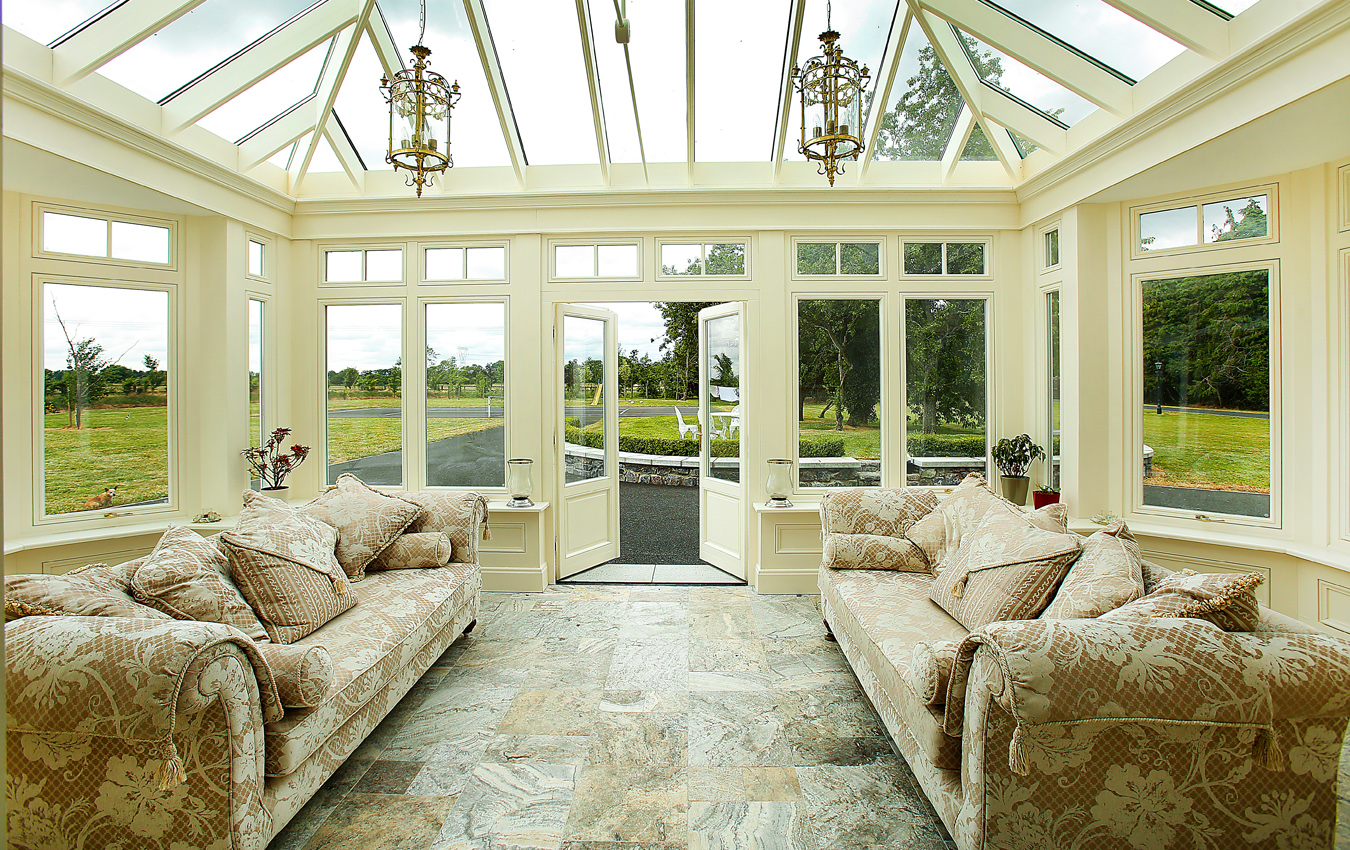 Classical Wooden Conservatories
The greatest care is taken in our attention to detail, ensuring that every element of our Wooden Conservatory is crafted to perfection.
Our range is meticulously crafted for discerning individuals who seek nothing but the finest solutions and appreciate the artistry of traditional hand craftsmanship, superior materials, intricate details, and truly unique and creative designs.
We hold ourselves to the highest standards, always striving to enhance both the
functional and architectural value of the properties we have the privilege of working on. Each of our classically designed conservatories and Orangeries is meticulously handcrafted by our dedicated team of designers and craftsmen, boasting years of specialized experience in this field.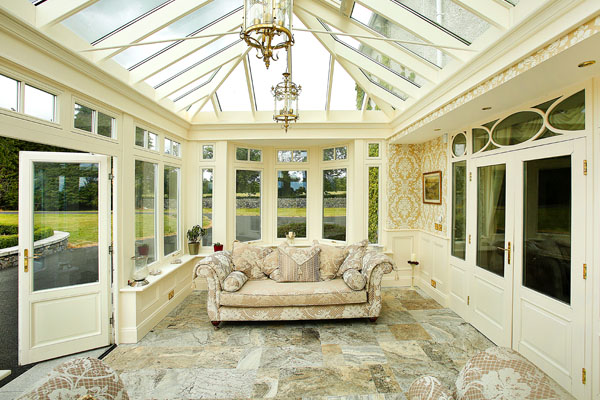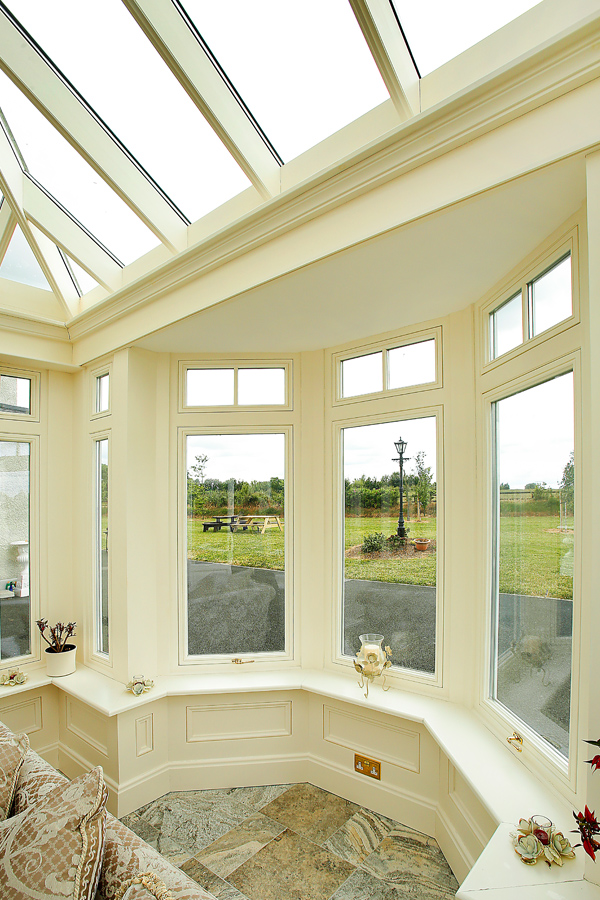 Handcrafted Hardwood detailing is adapted to transform what might otherwise be dull. Wainscotting work around this splayed area helps us to present a room that has been designed to a truly classic standard. The wide window board provides useful space and can vary in size.
Our conservatories not only elevate the beauty of your home but also harness the power of passive solar heat gain. By seamlessly integrating your living space with the splendour of the garden, our conservatories offer a myriad of advantages. Enjoy an abundance of natural light, immerse yourself in nature's tranquillity, and relish the seamless transition between indoor and outdoor living. It is our belief that classic or classical design embodies an exemplary standard within a traditional and long- established form or style, and we take pride in achieving just that.
Indulge in the epitome of refined luxury and experience the harmonious fusion of nature and design with our individually designed Classic Conservatories. Discover the unparalleled craftsmanship, meticulous attention to detail, and timeless elegance that awaits you.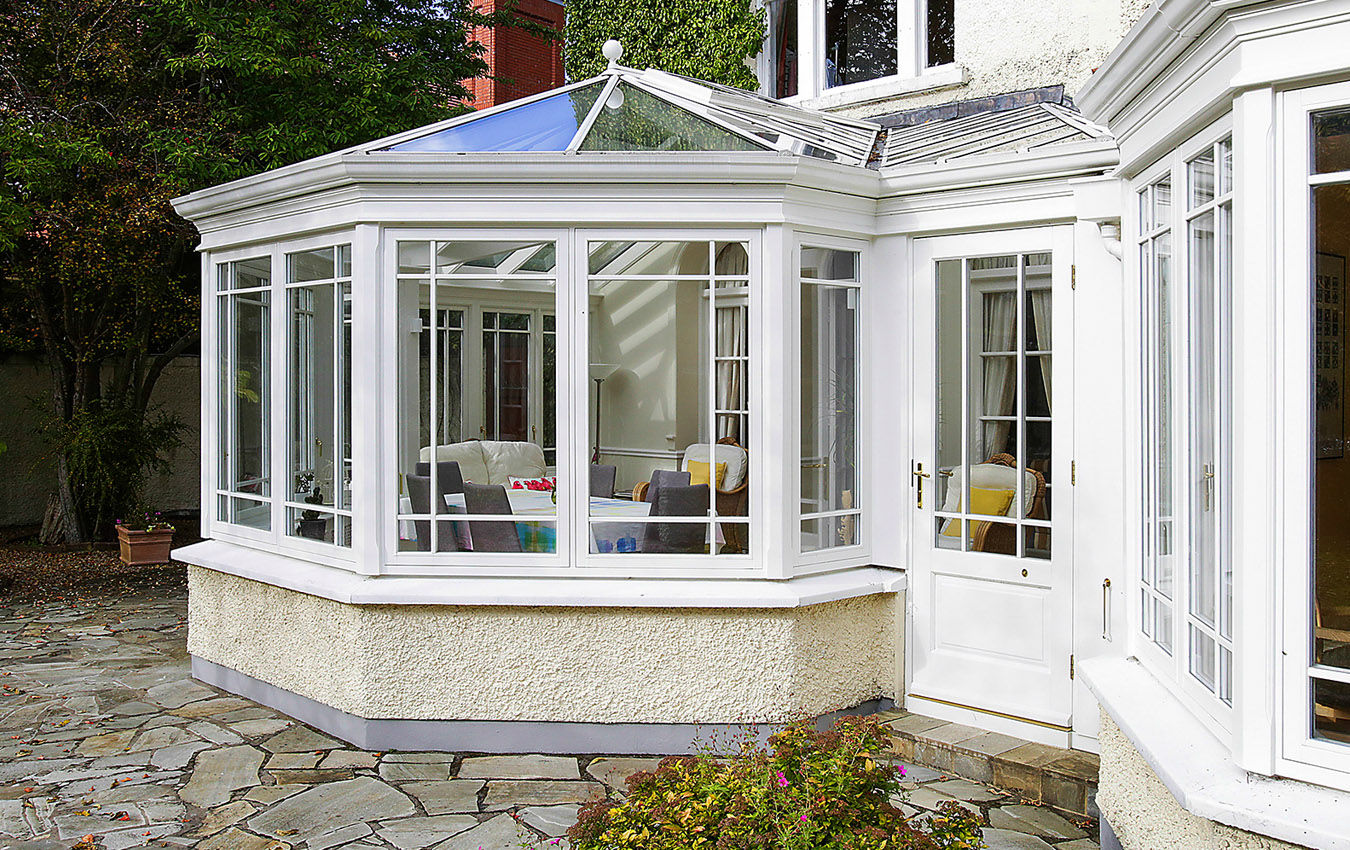 Large internal double doors with a top lite allows natural light to flood into the drawing room. The circular pattern is a feature found in the original parts of the home.
We Know that the doors leading from your house to the Conservatory play a pivotal role in achieving the perfect harmony. We recognize that a seamless transition and effortless flow between these spaces are of paramount importance. That is why we offer a range of meticulously crafted doors designed to enhance both functionality and aesthetics.
One popular choice is the double doors, which not only provide ample space but also establish a generous connection between the house and the Conservatory. These doors create a welcoming pathway, enabling a smooth and unrestricted movement between rooms. We understand the significance of this feature and ensure that our double doors are expertly designed to meet your exact requirements.