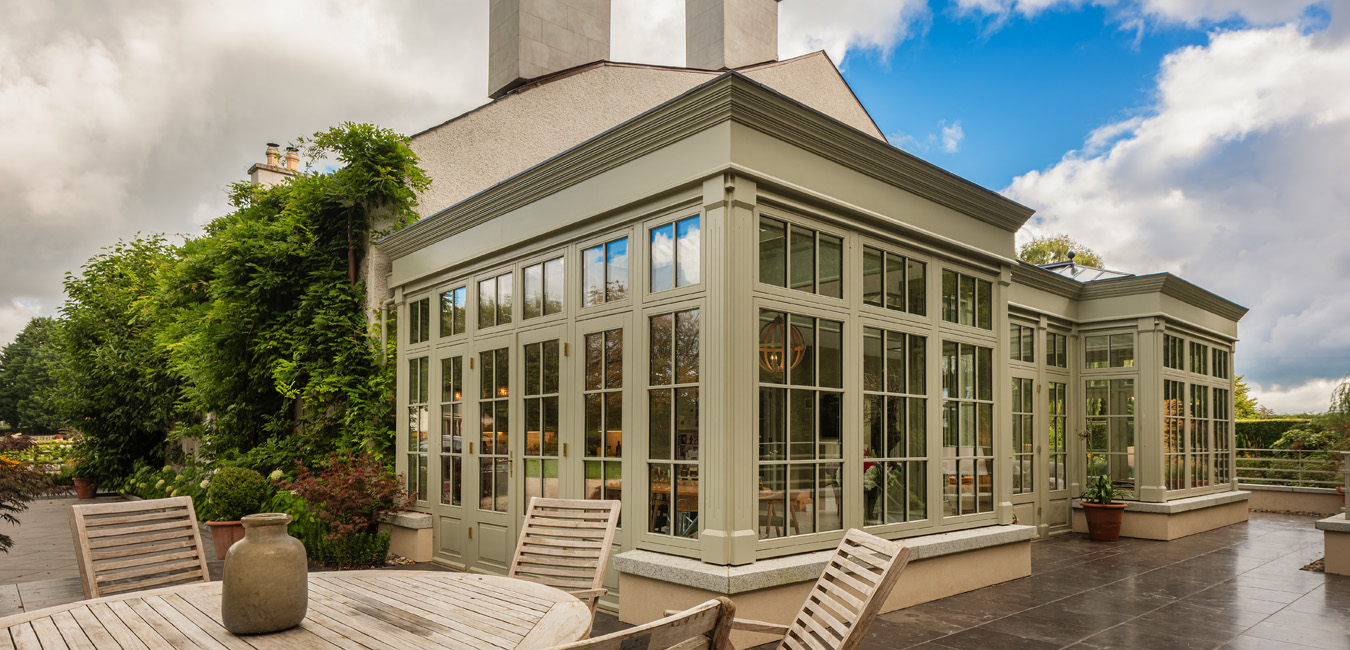 ORANGERIES IN MEATH, DUBLIN & IRELAND BY NORMAN PRATT
Let us inspire you with just some examples of the difference a well thought out Orangery can make. The unique designs allow an experienced designer to create a truly remarkable feature. Orangeries differ from more conventional Glass Buildings such as Conservatories and Glasshouses. You will see from these examples that while these Hardwood Orangeries enjoy all the benefits of natural light and heat gain, there are also significant areas of wall and roof which are not glass. These solid areas contain high-density insulation and also provide sun shading. The proportions achieved between the two are vital to the overall concept and allows for more decorative pilasters and mouldings to be added. These features together with 'A' rated glazing provides a room which can be used all year round, one that truly integrates with the total living space.
Traditional Glass Orangeries
Norman Pratt Hardwood Orangeries offer design opportunities unmatched in the world of construction. When properly designed and constructed a traditional Orangery becomes an all year round room. Your fully functioning 'work of art'. It will truly transform your home and your daily life. Beautiful, Functional and Unique.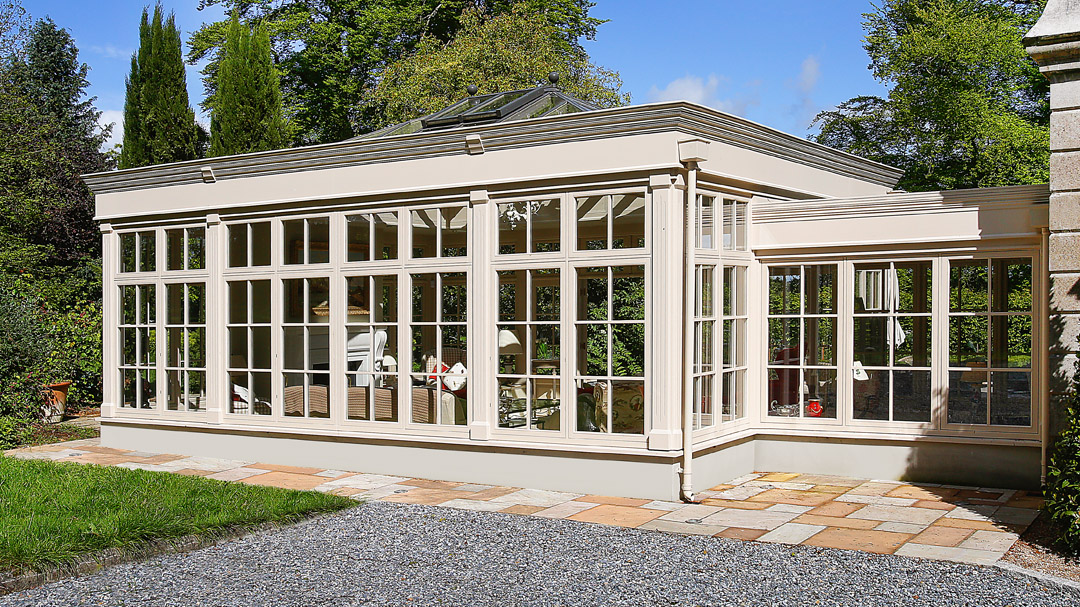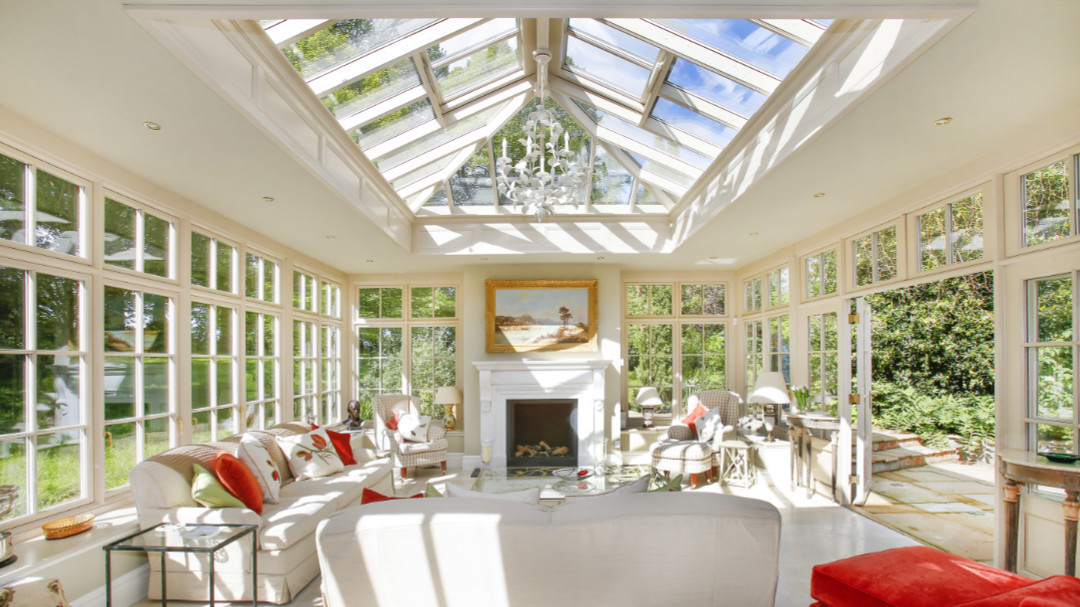 Before we start to design and build a Bespoke Hardwood Orangery we like to hear about your home and how it works. What you would like to change. How the new room will fit in with family life.  These answers can help to lay the foundations of your new Norman Pratt  Orangery.
Our design team will build on your ideas. They will add the specialist knowledge that is essential to transform dreams into reality. Individually designed and specified, each project is special. The team at Norman Pratt Conservatories look forward to sharing our experience and working with you to create your new Hardwood Orangery.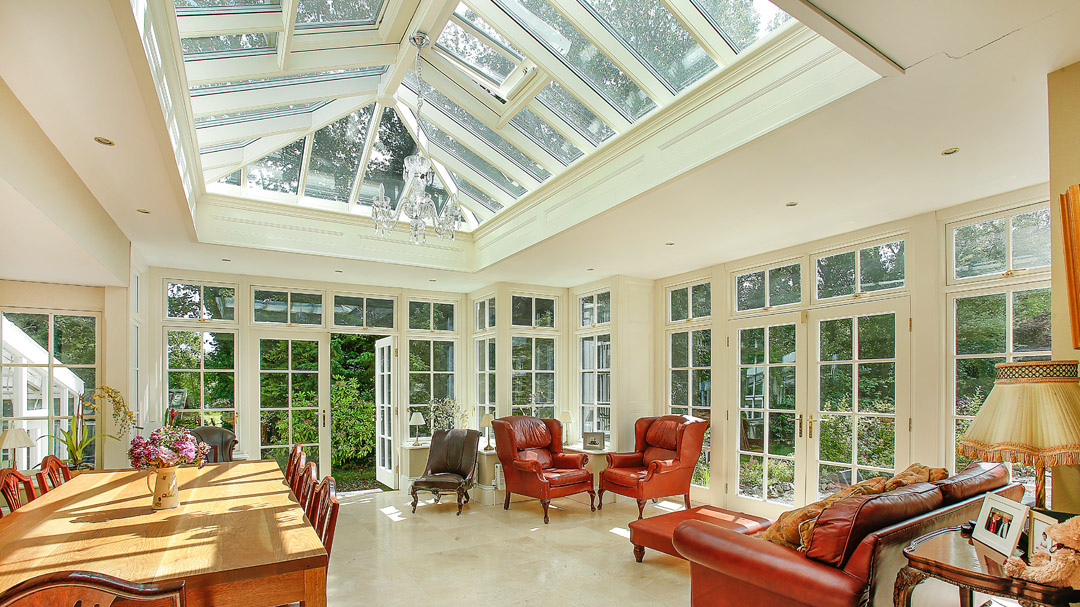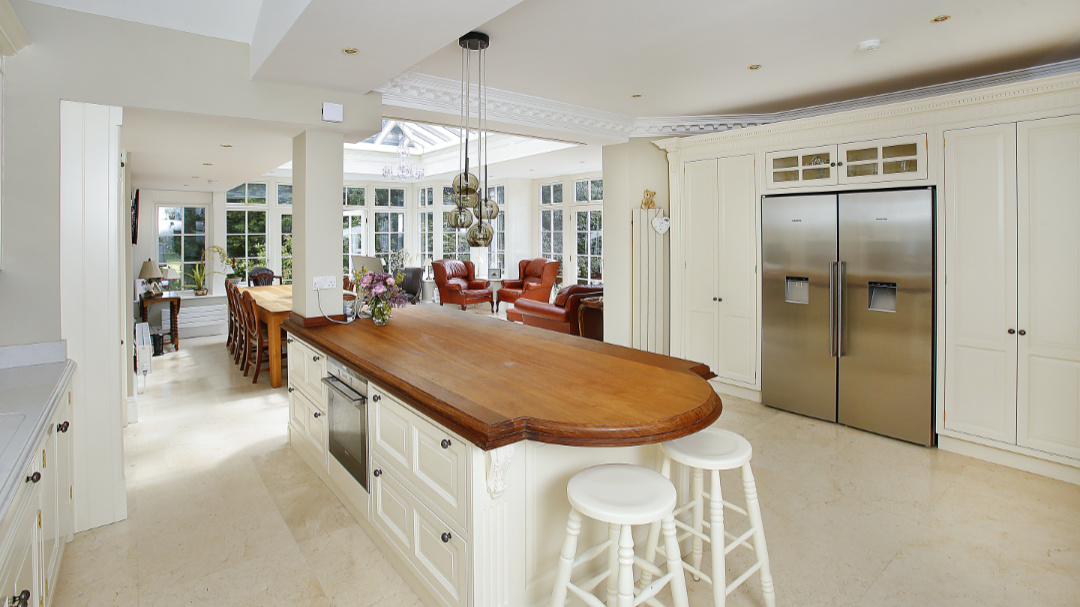 A kitchen orangery by Norman Pratt will provide space and light just where you need it. The high levels of insulation inherent in a well-built orangery will allow open plan access from adjoining rooms. This can be an important feature often creating new living space that certainly has a 'wow' factor. The kitchen window was removed and a new breakfast bar took its place. An open plan kitchen orangery leads to the south facing the garden. This orangery is perfect for entertaining and has transformed the way the home works.