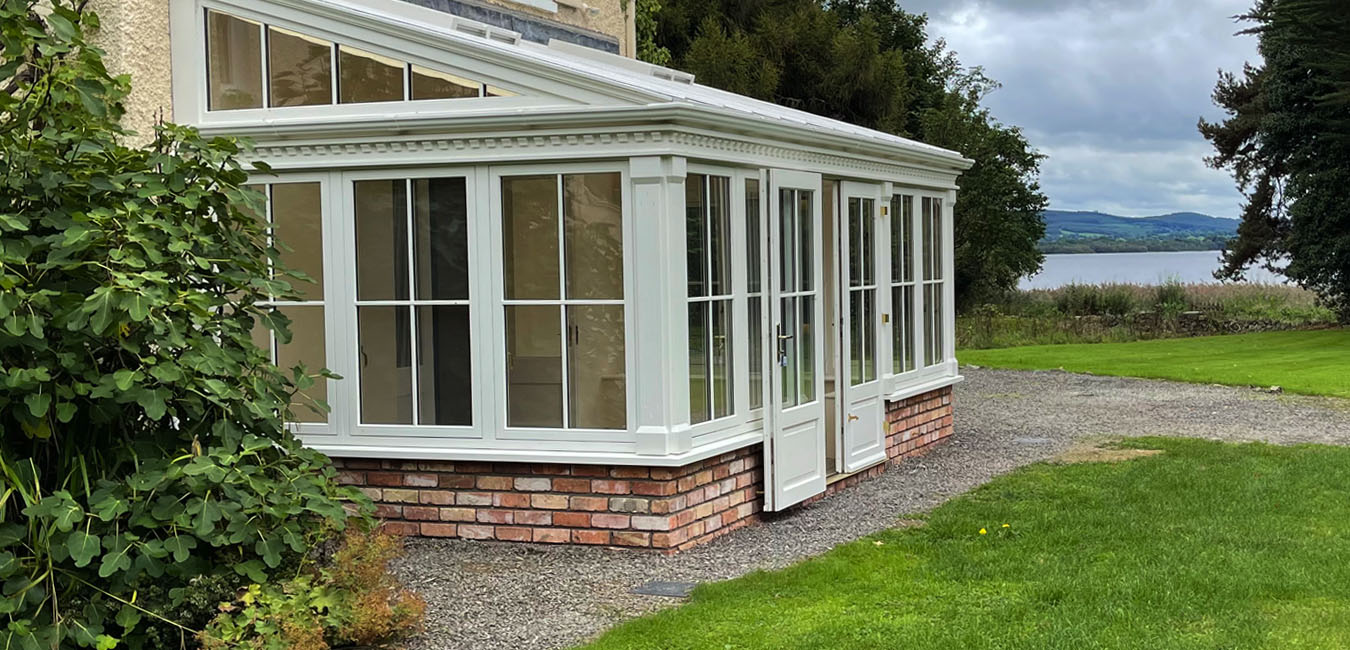 Georgian Conservatories in Meath, Dublin & Ireland by Norman Pratt
Norman have been designing and building Georgian Conservatories in Meath, Dublin and throughout Ireland since 1948.
Our conservatories are crafted from natural timber materials, allowing us to incorporate authentic Georgian style elements such as windows, pilasters and special entablature details.
When a classic Georgian design is right for the property, we can create a conservatory that meets the exact specifications.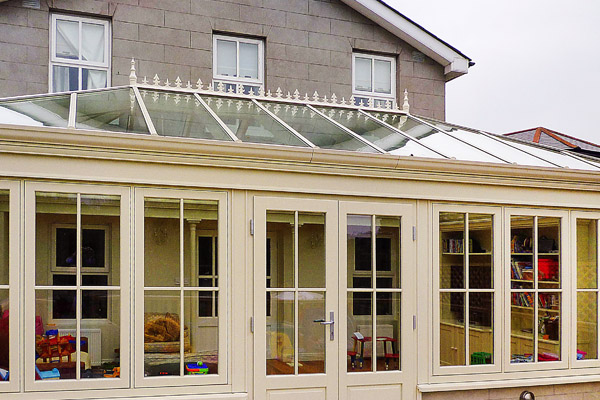 Elegant Georgian Conservatories
We're proud to create Georgian Conservatories that blend classical elegance and modern functionality, following the period's focus on symmetry, scale, and proportion based on simple ratios and formulas for details such as column dimensions and window/door height-to-width ratio.
At Norman Pratt Conservatories, we prioritize our clients' preferences when designing conservatories or orangeries. While classical designs are popular and complement various properties, we believe there are no strict rules for creating the perfect design.
Our approach to designing Georgian Conservatories combines classical proportions, strong columns, proportional entablatures, and delicate joinery to create an impressive addition to many styles of houses. We use elaborate dentils, cornices, pediments, and parapets that are particular to this period to great effect, ensuring that every detail is perfect.
Traditional techniques and methods in joinery are adopted within all our structures, ensuring that each Georgian Conservatory we build is a testament to our
commitment to craftsmanship and durability. We work closely with our clients team throughout the entire process, from concept to completion, to ensure that their vision is brought to life in a way that is both beautiful and functional.