Conservatory Upgrade in Meath, Dublin & Ireland by Norman Pratt
Norman have been designing and building conservatories in Meath, Dublin and throughout Ireland since 1948.
Traditional Conservatories are a great way to add Natural light, Heat and Space to your home.
Make the most of the best features of your home. Light airy space just where it's needed and most can transform a dark kitchen, or brighten a shaded door area. Imagine sunshine flooding in, even on those winter mornings. Properly designed, these extensions will perform as all year round rooms. A heating and ventilating plan is an essential part of the planning process.
A recent survey confirmed what we have always known, A well designed wooden conservatory increases property values, it's important to get it right!
Each Traditional Hardwood Conservatory is designed for its location and its intended purpose. No two are alike. This simple lean-to connects the living area with the garden.
This Conservatory replaced an original one which was beyond repair. The new Traditional Hardwood Conservatory has a lean-to roof designed to work with the relatively low-height space. The French grey colour was selected carefully. Visitors to the house can't tell if it's new or not, that's always a good sign!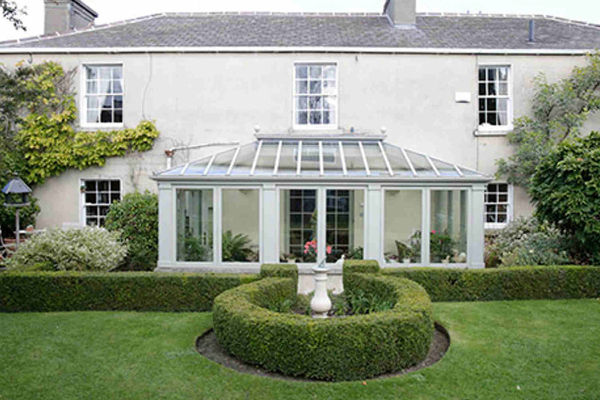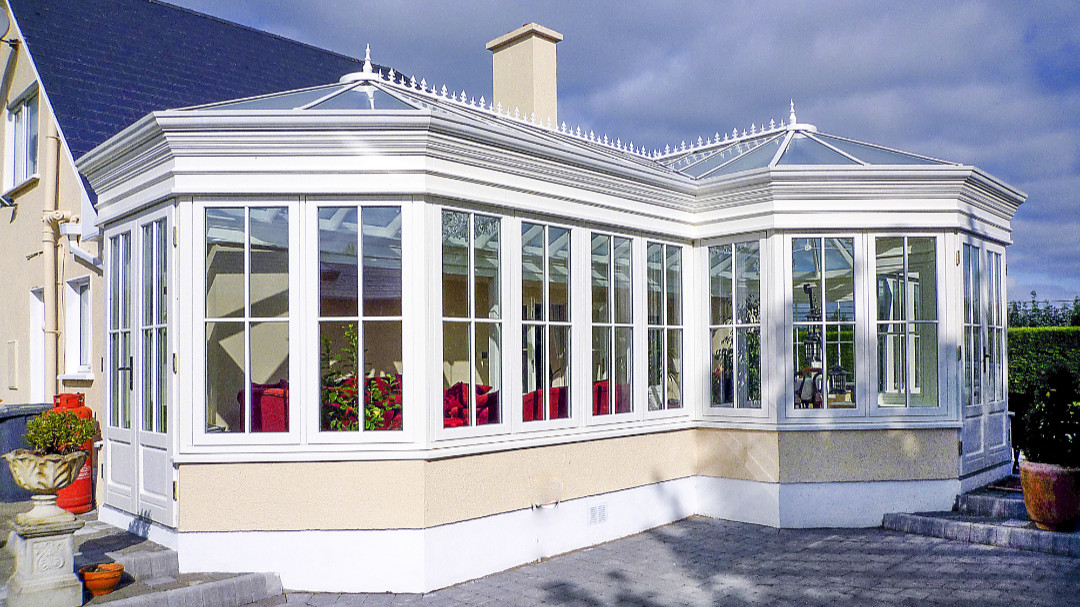 Conservatories can be a beautiful and practical way of adding an extra room, however if your conservatory is to be a part of your home it will need to be properly designed and constructed. It must be practical, functional and it should enhance the value of your home.
Norman Pratt's classically designed hardwood conservatories are instantly recognized as a job well done.